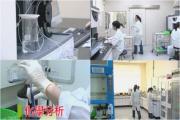 Chemical Analysis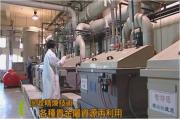 Precious metal refining technology
R & D
It is necessary to consider the properties of electricity, magnetism, reflection rate, external color, etc. Our Company researches and develops appropriate materials and production processes according to any specific customer's request, such as metallic materials requiring technologies of melting, casting, forging, rolling and machining. Ceramic material may need techniques of powder grinding, hot press and sintering, hot isotropic press, sintering with oxygen-rich and forging processing. Some special alloys may need a powder spreading technique since it requires higher uniformity in gradient in order to control the micro-structure of materials, such as size of grain, control of texture and phase s to fulfill customers' demands on products.

Conductive paste is a customized product. It needs research and development process and designing individual formulas according to different printing parameters and firing conditions required by various customers in order to reach the mass production scale requested by the clients.




Research and development equipment:

Metal target: VIM (Vacuum Induction Melting Furnace) and forging and rolling instrument.
Hard-to-melt metals and ceramic target: VIGA (Vacuum Induction Gas atomization), HP (Hot press and sintering instrument), HIP (Hot Isotropic Press instrument), Sintering with oxygen-rich instrument, etc.
Conductive paste manufacturing equipment and the pilot production line for the solar cell is essential for developing conductive paste (Ag-Al paste) for silicon-based solar cells. All the performances of the products can be examined at any time to provide customized products swiftly and satisfy various demands.

Production process Target melting, casting and forging process
It basically is a production approach by utilizing a high frequency induction melting furnace for casting into ingots, then forging into target with high speed forging machine and finalizing the product according customers' demands by the micro-computerized numerical control lathe or mill.


Major competitive leverages:
A completed refining system that may effectively reduce the material cost.
Low gas content in final product, and no impure residue.
High purity import raw material that may assure the sputtering effectiveness.
Good uniformity for the grain tissue.
Diversified forms for products.
Process for hot press
Ceramic and metal alloy powder put into a certain shape by a prior press process, then adopting high temperature and high pressure to refine the final product.


Major competitive leverages:


Relative high density for ceramic and metal alloy target.
Customized research and development.
Production process for soft-solder bonding
It employed special metallization process in order to avoid the traditional flaws of high cost in metallization and inconvenience appearing in sputtering process. It is the best option for certain applications particularly like bonding the large scale target.

Major competitive leverages:
Multiple target bonding service: suitable for various metal, ceramic and oxide targets, including more than 100 kinds of different materials that can be bonded.
Expandability for large scale bonding: particularly fit for future large scale target for TFT-LCD beyond the 10th generation.
Complete and precise supersonic examination equipment: appropriate for securing the reliability of the bonding quality.
Production process for solar energy conductive paste
An integrated process started from non-organic powder and glass powder added to the organic solvent, then stirred, blended, spread and eventually packed as final products for delivery.

Major competitive leverages:
Strong team for research and development, advanced ingredient innovation that can very swiftly cope with any challenge originating from customers' production lines.
Mass production capacity that may satisfy all of the demands of customers.
Tight quality control and multi-aspect analyzing instruments that ensure high quality production.
Process for refining precious metals
Refining the low purity precious metals in various forms by chemical cementation process and extraction by electrolysis so that to increase their purity.

Major competitive leverages:
High Purity Control
High Refining Rate
High-frequency induction fusion production process
Adopting high-speed fusion technology to melt wear resistant and corrosion resistant alloys and subsequently bond them with high strength steel pipes as linings for producing bi-metal barrels with both wear resistant and corrosion resistant characteristics matching different harsh application demands from the market.

Major competitive leverages:
Supplying wear resistant and corrosion resistant bi-metal barrels and screws.
Unique manufacturing process, fast delivery and stable quality.
The research and development as well as design and analysis capacity of our professional team facilitate solving our customers' tasks swiftly and effectively.
The VIGA (Vacuum Induction Gas atomization) production process
Metal alloy will be firstly melting inductively then converted into alloy powder after gas atomization in a vacuum environment.

Major competitive leverages:
Excellent uniformity in ingredient of metal alloy powder.
Low gas content for metal alloy powder.
 
Quality Guarantee
ThinTech maintains a quality control policy as follows: "Customer-Oriented, Continually Improving, and Seeking Excellence: We are determined to produce ecologically-friendly products with less hazardous substances." All of our quality control procedures are based on the ISO9001 and QC080000 system. From acquiring raw materials, processing, finalizing until completion, the whole process is monitored, thus securing the quality of our products to totally satisfy the demands of our customers. Apart from monitoring the production process, we also employ various measuring and analytical instruments to acquire credible measurements as the basis to ensure the quality of our products.
Quality Control Equipment:

Precision measurement equipments for physical characteristics of processing examination are: Coordinate Measuring Machine、Height gage、Hardness Testing Machine、Surface measuring machine etc.;

Precision measurement equipments for chemical characteristics of material analysis are: Inductively coupled plasma optical emission spectrometry (ICP-OES)、Optical Emission Spectrometer、Ion Chromatography、Surface Area and Porosity Analyzer、Oxygen/Nitrogen Analyzer、Article size analyzer、Hand-held XRF Analyzer、Microwave Digestion、Micro Scopes, etc.


ISO & other relative quality control certifications: ISO9001、ISO14001、OHSAS18001、QC080000