Nickel Alloy (C-Hook for Coil Wire Pickling)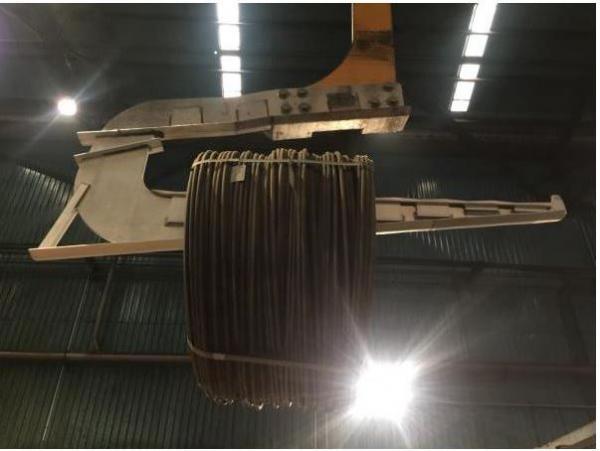 C-Hook for Coil Wire Pickling
Nickel alloy contain 50 wt. % of nickel which are endured to extreme temperatures and corrosion-resistant materials. Nickel alloy is well suited for service in aerospace, energy, petrochemical, electronics and photoelectric industries
Application
Hastelloy C-276 is a nickel molybdenum chromium superalloy with extreme resistance to corrosion, pitting at high temperatures.
Incoloy 825 is a Nickel-Iron-Chromium superalloy. It has excellent resistance to reduce and oxidising acids, stress-corrosion cracking and sulphuric and phosphoric acids.
Incoloy 800H has additional percentage of titanium and aluminium which has good creep rupture properties at high temperatures and resistance to carburization, oxidation.
Advantage
Integrated material source and machining process with in-house control to ensure product quality.
To supply high temperature and corrosion resistant nickel alloy for high-temperature equipment and meet customized requirements.